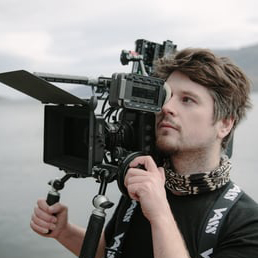 Nick Rutter's complex directing style leads to visually rich work which can handle many narrative threads simultaneously.
He concentrated on both music promos and commercials, with his 'Loch Ness' short film for Google Maps gaining him a lot of welcome attention.
He's building his reputation to a purpose... in a 2015 interview he revealed where his ambitions lie: "I would love an opportunity in TV. I'd love to direct 'Inside Number 9', 'Top of the Lake' or 'Black Mirror'."