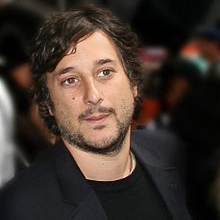 Harmony Korine got his start in the business at the tender age of 19 when he wrote cult classic feature 'Kids'.
Since then he's become a controversial champion of the American New Wave, releasing features such as 'Fight Harm' and 'Julien Donkey-Boy'.
When Harmony turned his attention to commercials, he directed well-received spots for brands including Thorntons, Budweiser, and Lynx.
http://www.mjz.com/directors/harmony-korine/